Lauren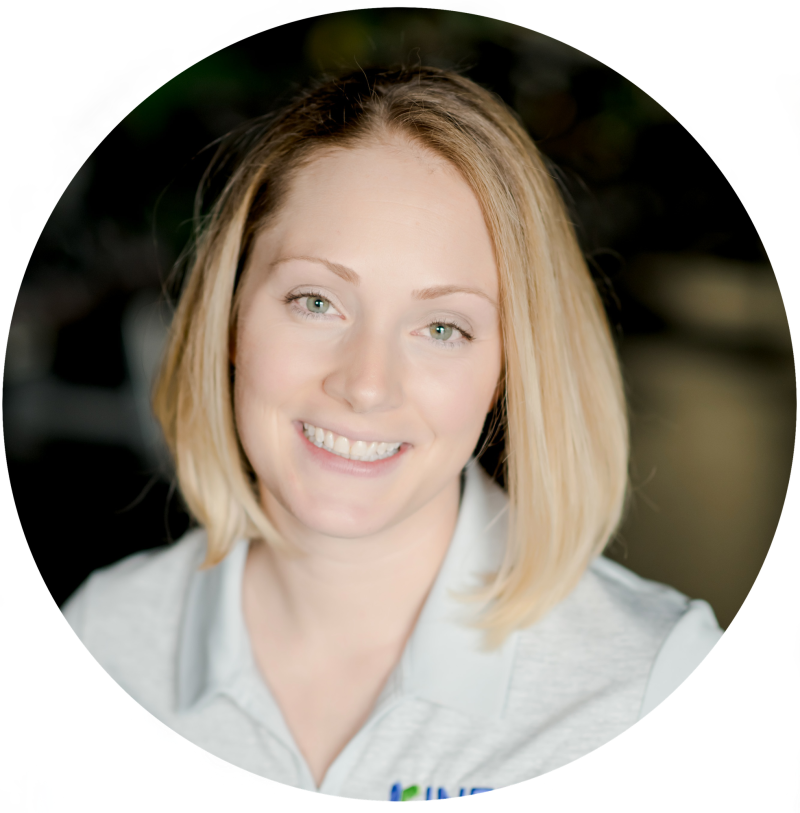 Dr. Lauren Falk
PT, DPT, ATC, CSCS
Lauren is a Physical Therapist who is passionate about providing the best care for her patients. Her connection to sports medicine began during her time as a 3-sport athlete. Experiencing the difference that great AT's and PT's can make in an athlete's and team's performance was inspirational for her. Sports medicine is the perfect marriage between science, medicine and her natural competitive drive.Lauren started her professional career as an Athletic Trainer at the University of Louisville caring for the Men's & Women's Cross Country and Track & Field Teams. While at Louisville, she worked with both national and world class caliber athletes...
Lauren followed her passion for Division I Athletics back home and continued her career as an Athletic Trainer at Marquette University. During her time there, she served as the Athletic Trainer for Men's Soccer, and Men's & Women's Tennis. During her tenure at Marquette, Lauren cared for teams who won multiple Big East Regular Season and Tournament Championships, as well as two NCAA births with Men's Soccer, including one Sweet 16 appearance.
During her 10 years working in Division I Athletics, Lauren has observed and participated in high quality rehabilitation programs to enhance her athletes' performance. These experiences inspired Lauren to expand her clinical knowledge and complete her Doctorate in Physical Therapy so she could design as well as implement programs like these. Lauren's primary goal is to provide an "elite athlete" level of care to all types of athletes— whether elite or recreational. Lauren also believes in a multidisciplinary approach to patient care. She partners with doctors, coaches, and strength and conditioning coaches to create a well rounded rehabilitation program so her athletes return to sport well conditioned, strong, and prepared for the demands ahead of them.
Brett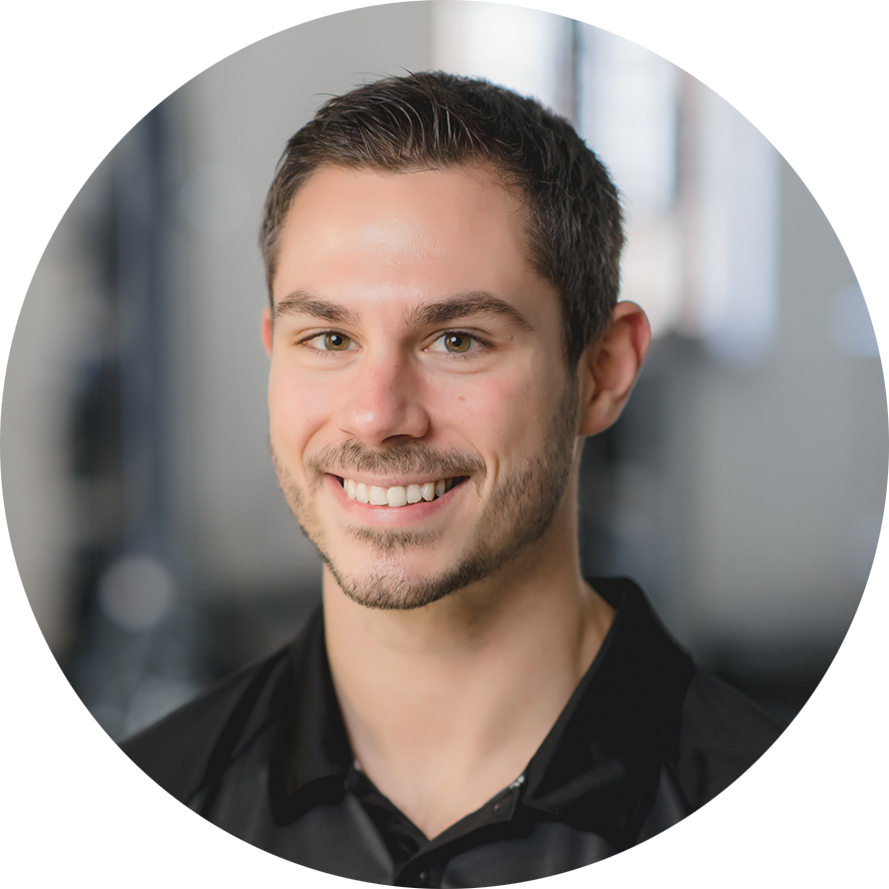 Dr. Brett Ferstl
PT, DPT, CSCS
Brett's interest in sports medicine and sports performance began in high school after he broke his leg playing football. While he recovered from this injury, he learned about the value of a proper rehabilitation plan to return to his normal daily fitness activities and ultimately performance on the field. Brett began his professional career while he was attending college by working as a personal trainer and then as a strength and conditioning coach with Impact Sports Academy in Delafield, Wisconsin. Brett trained youth through college-aged athletes across a wide variety of sports...
After completing his Doctorate in Physical Therapy from Carrol University, Brett joined Kinetic Sports Medicine and Performance to help competitive and recreational athletes become free from pain, return to their sports and maintain their long-term health and performance.
Brett has a particular interest and specialty in working with athletes returning from ACL injuries, hockey players and other field and court-sport athletes. Dr. Brett is also a Certified Clinical Athlete Weightlifting coach, in addition to competing as an Olympic weightlifter himself. He loves helping barbell athletes get back into the gym free from pain!
Brett believes in treating the whole person and being an advocate for taking ownership of what our bodies are capable of. His approach includes education to enable athletes to handle future obstacles as well as provide them with resources and referrals to other healthcare professionals or coaches to best fit the needs of each individual. His aim is to promote well-rounded individuals and help them crush the goals they have.
Paige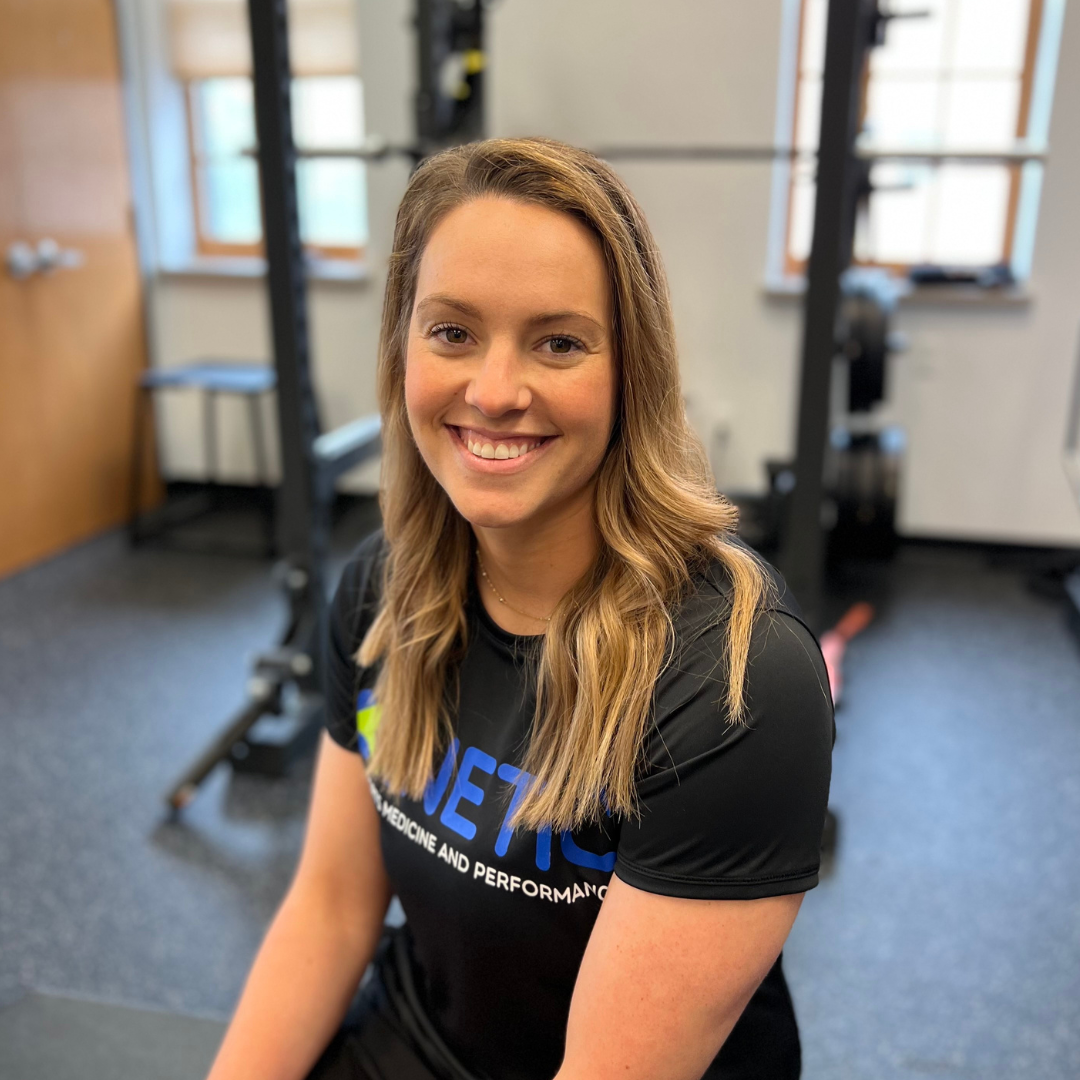 Dr. Paige Graham
PT, DPT
Paige's Involvement in sports medicine and performance started in junior high when she partially tore her hip flexor playing soccer. Working with a physical therapist who made sessions both goal oriented and fun fueled her desire to become a part of this profession. Her interest and passion continued to grow as she worked with multiple physical therapists and athletic trainers throughout her Division I collegiate soccer career at UW-Milwaukee.
Paige received her Doctorate of Physical Therapy from the University of Illinois at Chicago. After a few years of living and working in Illinois her husband's residency brought them back to the Milwaukee area. With individualized and patient centered care getting harder to come by, her goal is to flip the script making interdisciplinary care and a 'team mentality' treatment philosophy the norm.
Paige's Specific interests are working with both competitive and recreational athletes. She enjoys multiple fitness outlets herself including weight training, cycling, rowing and running. During the warm Wisconsin summers you can find her on a lake, hiking a trail or in the gym. Wanting to participate in those activities herself without pain or limitation drives her to help her patients do the same. She recognizes that health, fitness and performance look different for everyone. Whether it's being able to pick up your grandkids, hitting a new PR in the gym or getting back to performance on the field she will help you get there!